Canada's Most Advanced Egg Donor Database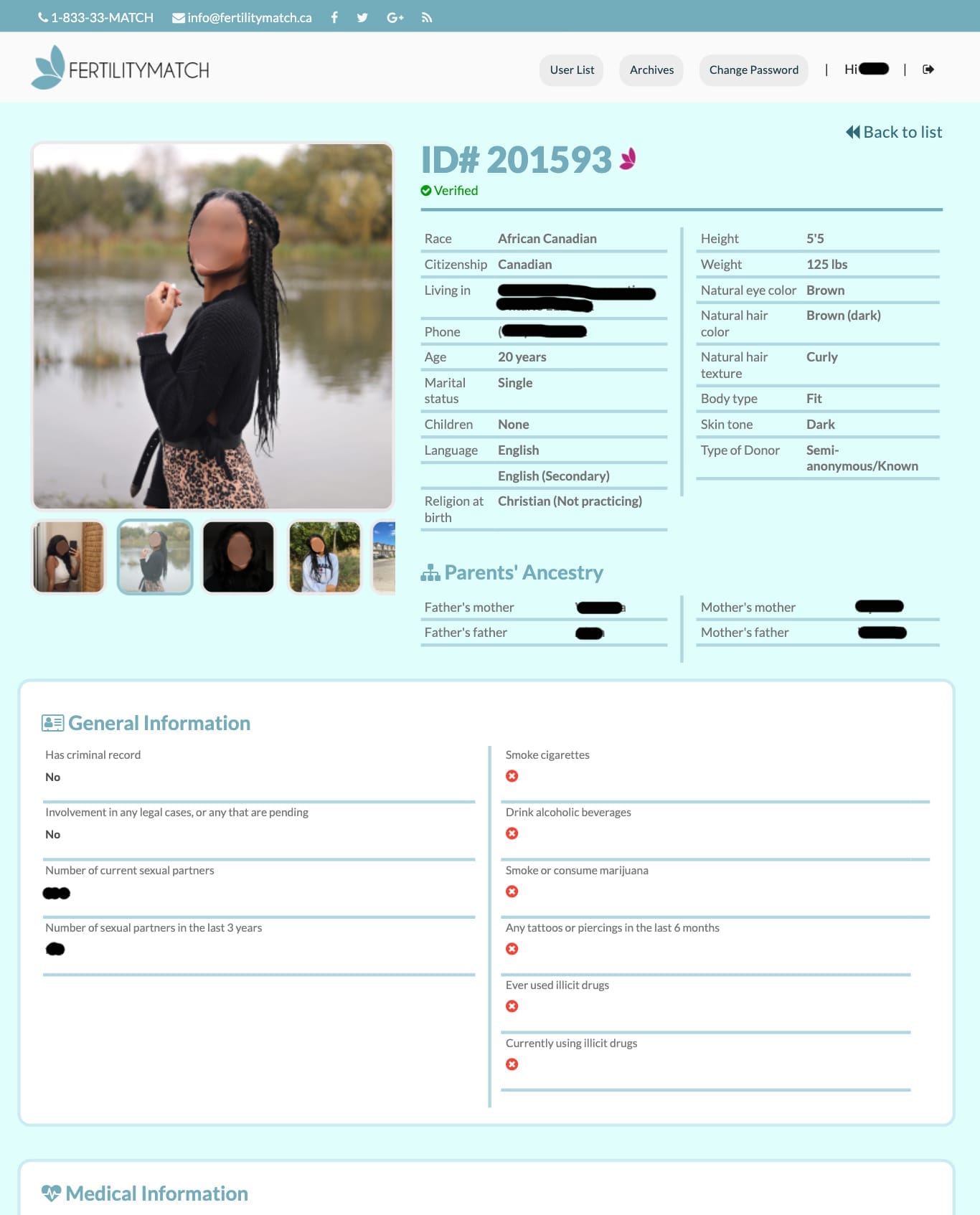 Over the years, Fertility Match has continually developed our Egg Donor Database with the goal of providing Intended Parents with a simple, effective tool for finding qualified, often proven or pre-screened, Donors.
We have designed our database in way that allows Donors to create their own profile in a private, secure portal. Fertility Match spends time with each and every Donor ensuring their profile is complete and provides Intended Parents with over 150 sources of data about each Donor.
Each Donor is required to answer questions in five different categories including Personal Info, Medical Info, Family History, Education and Employment, Traits and Characteristics.  Some information is in the form of a drop down menu, others are paragraph answers to hear their thoughts on issues like being a donor, and life aspirations. With searchable criteria at your fingertips, you can filter profiles to see what's most important to you in an Egg Donor.
Donor Qualifications and Pre-Screening
Our screening process is extensive and attracts educated, intelligent and dependable women to our program. Our Account Managers and Directors have one-on-one calls with each and every Egg Donor in our program to ensure they fully understand the commitment they are making. We also medically pre-screen Egg Donors in our program to ensure that they are fertile and eligible to donate before collecting fees from our Intended Parents.
"We believe in finding the best people possible, and will work to help you find an Egg Donor that matches your criteria"
Contact us today for a Free Consultation with a Fertility Expert to discuss your interest in becoming an Intended Parent or Egg Donor.